ABOUT US.
Hi, We Are Freestyle Interior.
Our services cover all of West, North, South, East and Central Auckland. We work with architects, designers and homeowners to extend or transform the property just how you want it – quickly, efficiently and reliably.
Our services include home extensions and renovation. In addition, we offer a full range of renovation services, including painting, decorating, electrical, and carpentry. In fact, everything you need to convert or refurbish your bathroom, kitchen or the whole property.
What Can We Help You With?
OUR SERVICES.
We use only the highest quality of paint, materials, products and equipment for your home, office or building.
One of the biggest benefits of renovating your bathroom is that it will increase the resale value of your home.
Apart from the fact that the kitchen looks fabulous, renovations to the kitchen can improve value of the home.
Why Work With Us?
6 REASONS.
CLIENT FOCUSED
Our clients matter to us, and without them, there will be no us. It is our duty to make our clients our priority at all times.
CLIENT INVOLVEMENT
We love working with the ideas of our clients, which is why we always listen for their inputs and thus have them involved from start to finish.
TRUST & EXPERTISE
Getting our clients to trust us enough to do a good job is part of the process. We ensure that our team members are reliable professionals. In order to deliver the best services, we ensure that we have only professionals, who have garnered a lot of experience in the industry.
Seamless Process
We will ease the stress off you, and handle everything from the beginning to the end, while you focus on other important things.
No Hidden Charges
We are a company that thrives on excellence, and we always ensure that we deliver value, even if our pricing models are affordable.
Timely
We are time conscious because we do not want to delay you; hence, we are always on time and ensure that we go through the whole renovation processes, and leave at the stipulated time.
How We Work With You?
OUR PROCESS.
01.
Consultation & Quote.
We offer free consultations when you fill our form or give us a call on 0800 777 857, and we have designers on hand that will take care of your requests, including providing you with a detailed brief about the proposed project.
This is not a floor plan but a document that outlines your requirements, your design ideas, detailed site measurements, building conditions, and safety issues.
02.
Project starts.
After the consultation, and you are convinced that we can handle the home renovation project, the next step involves the booking of the start date.
As we progress with the home renovation services, we will ensure that you get weekly progress reports, and that will include any possible changes that need to be considered. No matter how tough the challenge is, we have all it takes to surmount it.
03.
Project completed.
Your satisfaction is our priority, and we will not wrap the project up until we are certain that you are completely satisfied with our service delivery.
We will do a walk through the project with you, to ascertain you are satisfied or identify any changes you may require.
The moment the project is complete, documents will be signed, as the final process to a project's competition, before the warranty period begins.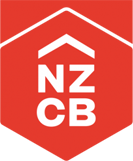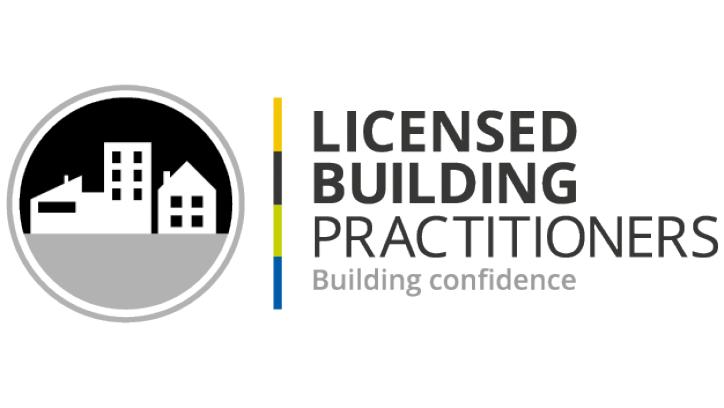 Renovation Perfect
GUARANTEE.

At Freestyle Interior, we understand that a new bathroom, kitchen or living renovation is a big decision and can be daunting. That's why we think it's important that you are looked after and provided the opportunity to be a part of the process and given a full guarantee on all our work. Our first priority is always our clients and we work hard to ensure you are getting exactly what you want, whether it's a painting/ plastering project, bathroom renovation or kitchen renovation.
We love what we do and work closely with clients to plan projects and turn concepts into reality with the highest level of workmanship. As craftsmen, we are committed to detail and know that every job is important, no matter how big or small.

Allen W. | Freestyle Interior ltd Director.
Seeing Is Believing,
TESTIMONIALS.

Bryant Kang
"The project started on time and was completed within the timeframe stipulated. I was particularly impresses with the sub-trades… respectful, helpful, and an obvious degree of pride in their work." 

Luke Buckingham
"We have a larger house that had not been painted in about 12 years. They were exceedingly professional in all their interactions with me. From providing a detailed and fair quote for the work to be done. Allowing me to add to the scope of the work mid project at my request at a still reasonable price without any attempt to gouge. The painters came on the days promised, were polite, courteous, kept the work place clean did a professional job and left my yard clean. Could not have asked for more. Highly recommend."


Xin Qian Yu
"Just wanted to say that one your plasterer just finished my job and I'm more than impressed. He was on time, presented well and very friendly. The cost wast exactly what he quote – reasonable price. Our place was left clean. Job was done quickly and professionally. Highly recommended to everyone!"

Ideas & Inspirations.
ARTICLES.
We've compiled the essential do's and don'ts of a successful kitchen remodel. Consider this your outline while planning your project and keep it on hand once the renovations are underway.
Where To Go From Here?
NEXT STEPS.

Download your FREE E-book (PDF)
Download your FREE copy of your guide and learn Tips for a Successful Remodeling Project and save yourself thousands of dollars from unnecessary mistakes.

Book in your Design to Build Consultation with Freestyle Interior Team.
One of our experienced designers will meet up with you for an obligation-free initial consultation. The first step of your renovation project is a detailed brief. This is not a floor plan but a document that outlines your requirements, your design ideas, detailed site measurements, building conditions, and safety issues.
Allow about 45 minutes for this initial meeting and expect a detailed and fixed cost quote within 4 business days.