You may think that paneled walls means dark and dated, but these spaces show that they can be anything but that.
Although wood paneling may have originated as elegant wall coverings in the 17th and 18th centuries, its 20th-century cousin of the 1970s gave it a bad rap. Throughout the 1960s and 1970s, wood paneling, usually made out of veneered plywood rather than solid wood, made its debut and was tremendously popular across the United States because of its easy installation and low price.
However, this also led to a general perception of wood paneling as being dark, claustrophobic, and of poor quality. Here, we take a look at eight projects that refute those views by bringing in a refreshing sense of light.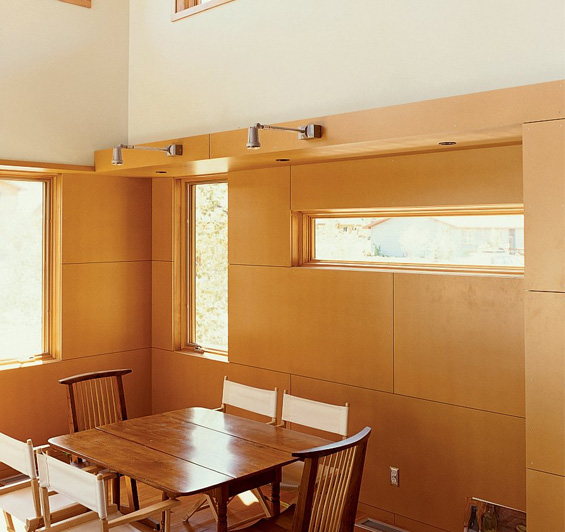 Large-Paneled MDF Boards by Carney Architects
With smooth, clear-finish MDF tile-like panels that accentuate carefully located joints, this living/dining area feels bright and modern, especially thanks to the double-height ceilings and multiple windows that let in natural light.
Light pours into the Ankneys' living/dining area with its clear pine plywood ceiling, clear-finish MDF paneling on the walls, and reclaimed-fir flooring.
Original Eichler Paneling, Updated by Klopf Architecture.
In a 1962 Eichler house in San Francisco, original mahogany paneling was reused throughout the house to maintain its original design intent.
However, the paneling was updated by keeping walls and ceilings a crisp white.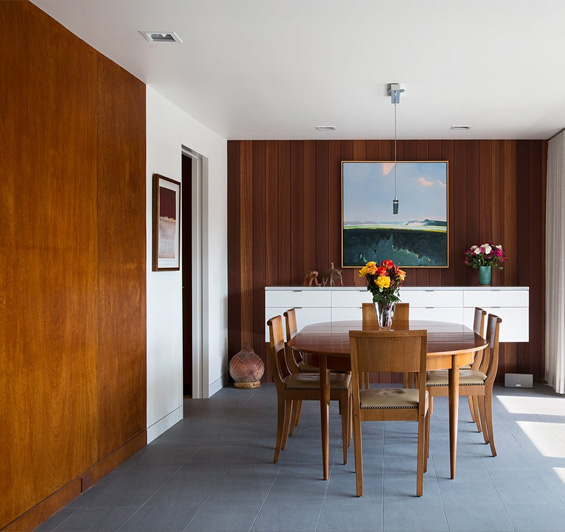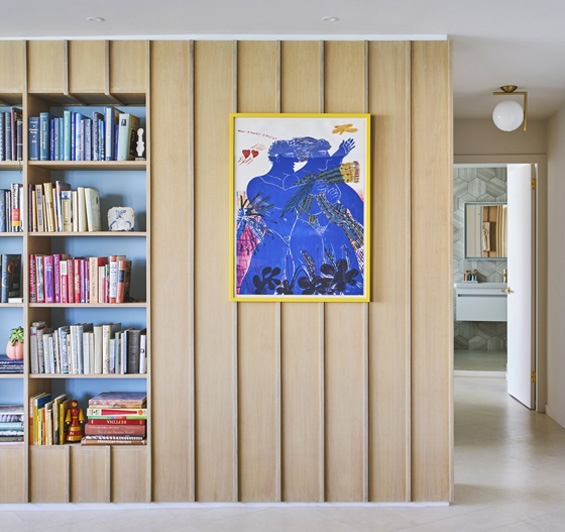 Vertical Batten Paneling by Mike Shively Architecture and Andreas Kokkino
In a 1962 apartment building in Chicago, architect Mike Shively was inspired by the work of midcentury Finnish architect Alvar Aalto.
The vertical battens of the paneled walls draw the eye upwards, and the light tone of the white oak veneered plywood keeps the space fresh.
A Cedar-Clad Pavilion by FLOAT Architectural Research and Design
Although the cedar wall paneling is darker than other types of wood, this pavilion in Hawaii was thoughtfully oriented to catch the sunrise, keeping the interior cool in the afternoons and light-filled in the morning.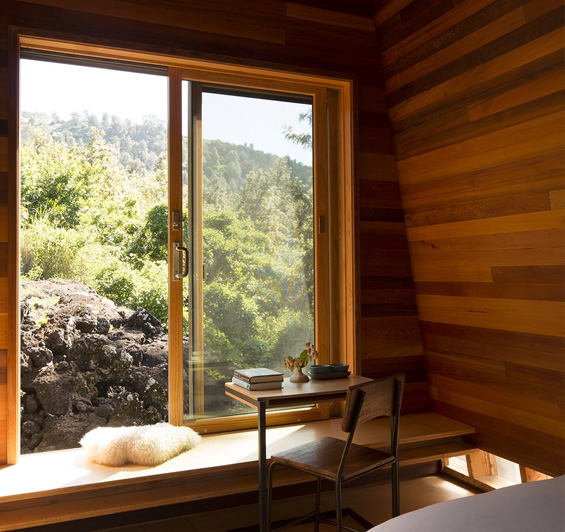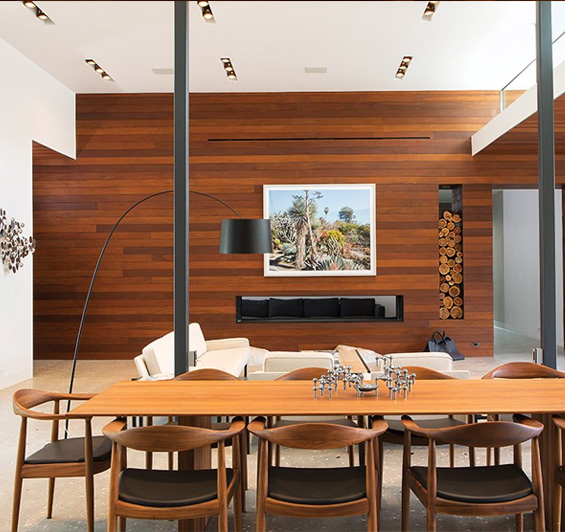 Modern and Rustic Ipe Paneling by Sean Lockyer
The rustic vibe of Canada meets classic American modernism in this house for a Canadian family in Palm Springs, California.
Ipe, a walnut from Brazil that can withstand extreme temperatures, lines the walls in horizontal boards, even covering the underside of officiated areas, but contrasts with the simple white walls of other areas. The paneling connects the inside and outside of the house, whose exterior is also clad in wood.
Stained-Chevron Paneling by UrbanLab
Stained-wood paneling, cut into chevrons for visual effect, create a warm, tactile interior of this house in Hennepin, Illinois.
The irregular pattern of the paneling was inspired by the outlying prairie landscape and forest beyond.
The green of the curtains and pillows brings out the verdant tones in the stained wood, and sparse furnishings keep the rooms from feeling overwhelming.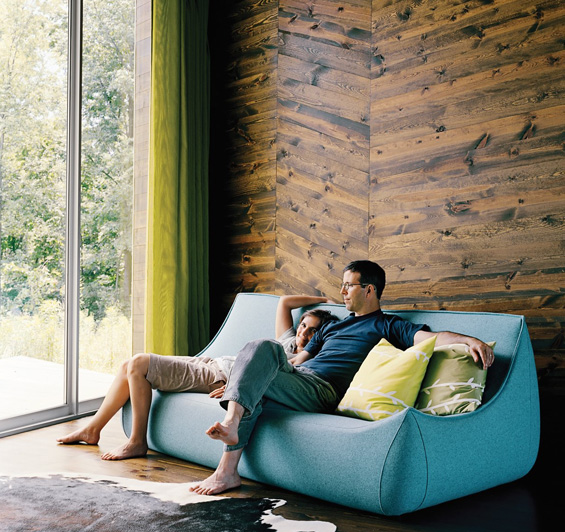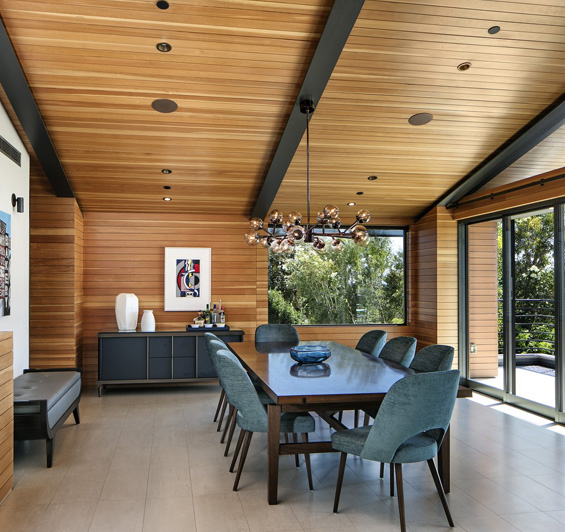 Pitched Ceiling and Paneled Walls by Abramson Teiger Architects
A paneled, gabled roof with exposed rafters means high ceilings with visual interest in this home in Los Angeles.
To allow maximum light to enter the living areas and keep the wood-paneled areas bright, Abramson Teiger Architects located the kitchen, living, and dining rooms on the top floor rather than on the first floor.
Traditional Cedar Paneling With a Seaside Twist by Gray Organschi Architecture
To create continuity between inside and out without overpowering guests and residents, the interiors of this home in Connecticut are clad in bleached white cedar boards, while the exterior is sheathed in more traditionally unfinished cedar boards that can age over time.
The lighter finish on the interior feels beachy and relaxed, and acts as a neutral foil for traditional and modern furnishings.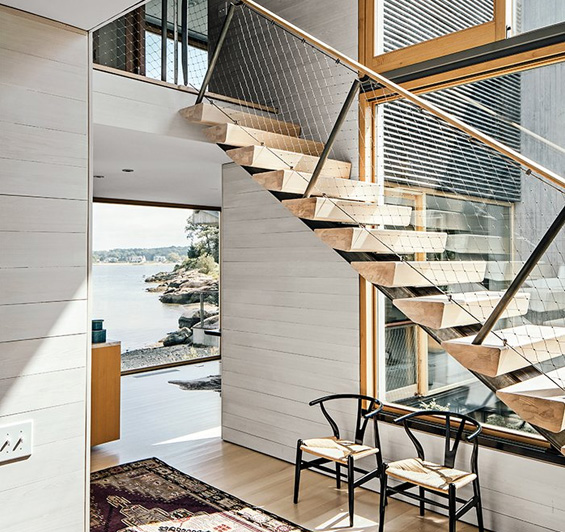 Get in touch with us!
And book a Free Perfect Project Consultation today.
Let's have a chat and learn how to avoid the unnecessary hurdles that can occur during your project. There is no obligation to renovate with us after the meeting. You won't be tied into any contracts at this stage.